Relax on a Ship of Dreams
Beverly Hills Sedation Dentistry for Pure Comfort
Parents who have experienced dental trauma in their childhood understand that it is something they never want for their kids. Not only is it difficult and painful in the moment, it can also lead to difficulty getting a child to cooperate with future dental care and even create a lifetime avoidance of the dentist.
At Beverly Hills Pediatric Dental Care, we want to do just the opposite. We want every child who sits in our dental chair to feel completely safe and to even enjoy themselves while they are with us. Our dentists and staff work hard to make a comforting connection with your child so that sedation dentistry is rarely needed. But when it is, you can take comfort in our training, safety, and variety of options to best suit your child.
Schedule Appointment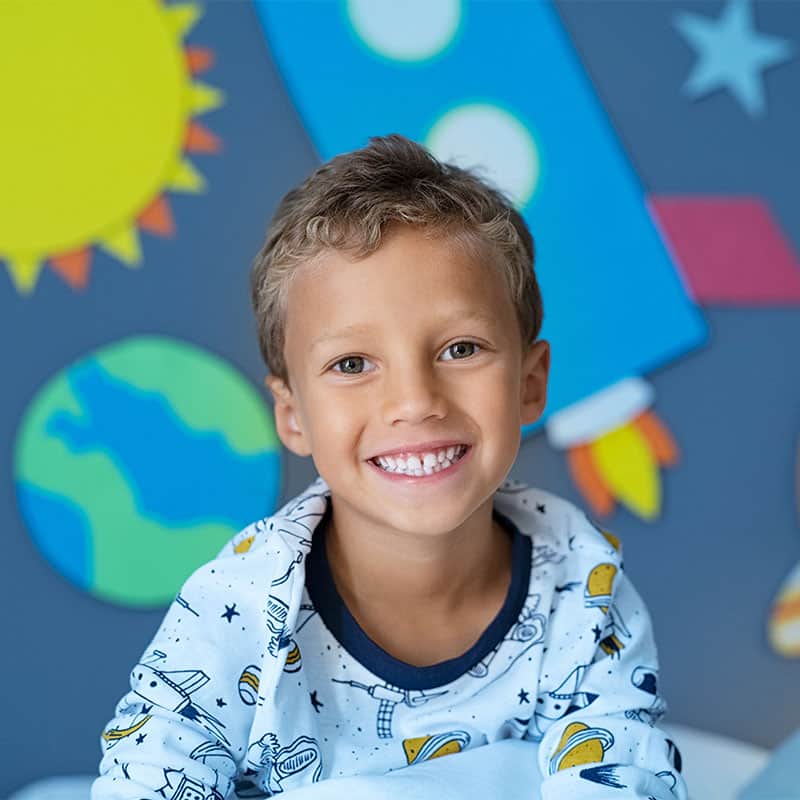 Laughing Gas
Nitrous Oxide is a gentle, quickly reversible relaxant that is easy to administer even to the littlest tykes. They simply breathe it in! It is commonly called laughing gas because of the euphoric feeling it produces without causing heavy sedation. A pleasant tingling, lightheadedness, or a feeling of floating are common effects – it's like a spacewalk! Completely painless to administer, nitrous oxide wears off quickly and doesn't require any preparation or recovery time. This is our choice for more common procedures like cleanings for special needs patients, kids who are very anxious, or little ones who have a hard time sitting still.
IV Sedation
IV sedation is the perfect choice for special needs kids or when children need more extensive procedures. Your child will be much sleepier than with nitrous oxide sedation and the effects can last for several hours after the procedure is completed. In fact, most kids just gently drift off and doze through even the most advanced procedure. Wisdom teeth extractions are a snap, root canals a piece of cake, and deep cleanings for periodontal issues as simple as ABC. We are specially trained in pediatric sedation and always monitor your child's vitals so you can relax right along with your little one.